The Active Package Tab shows contents of your current Active Package.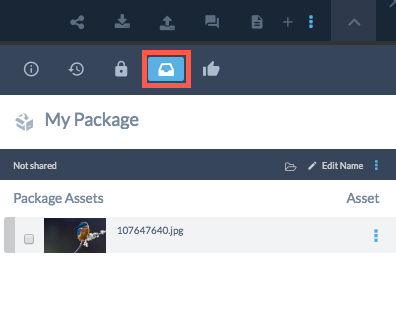 ---
Creating a New Package
If you have no Active Package, you will be prompted to create one.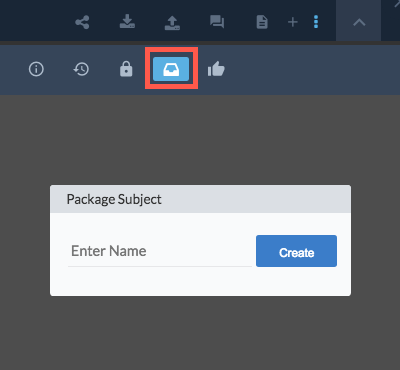 Enter a name for the Package and click Create. You'll then be able to add Files to it.
---
Adding Files to a Package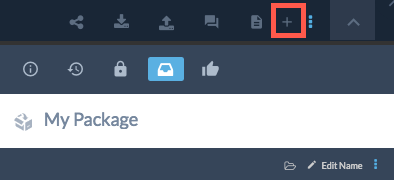 Click the button to add the current File or Files that you're viewing to the Package.
You can also add Files to your active Package by dragging File Icons into the Active Package Tab.
---
Editing a Package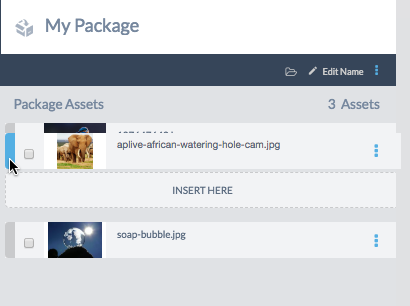 You can re-order Files in a Package by clicking on the tab area on the left side of any File. Click and drag the File to whatever position you like.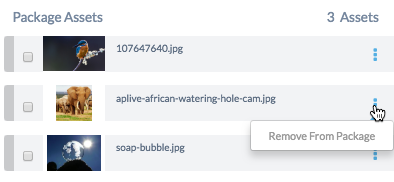 To remove a File from a Package, click the icon, and select Remove From Package.
---
Share/Download

Download
Click the icon to download the contents of the Package. Learn more about Downloading Packages.
Share
Click the icon to share the Package with other Users. Learn more about Sharing Packages.